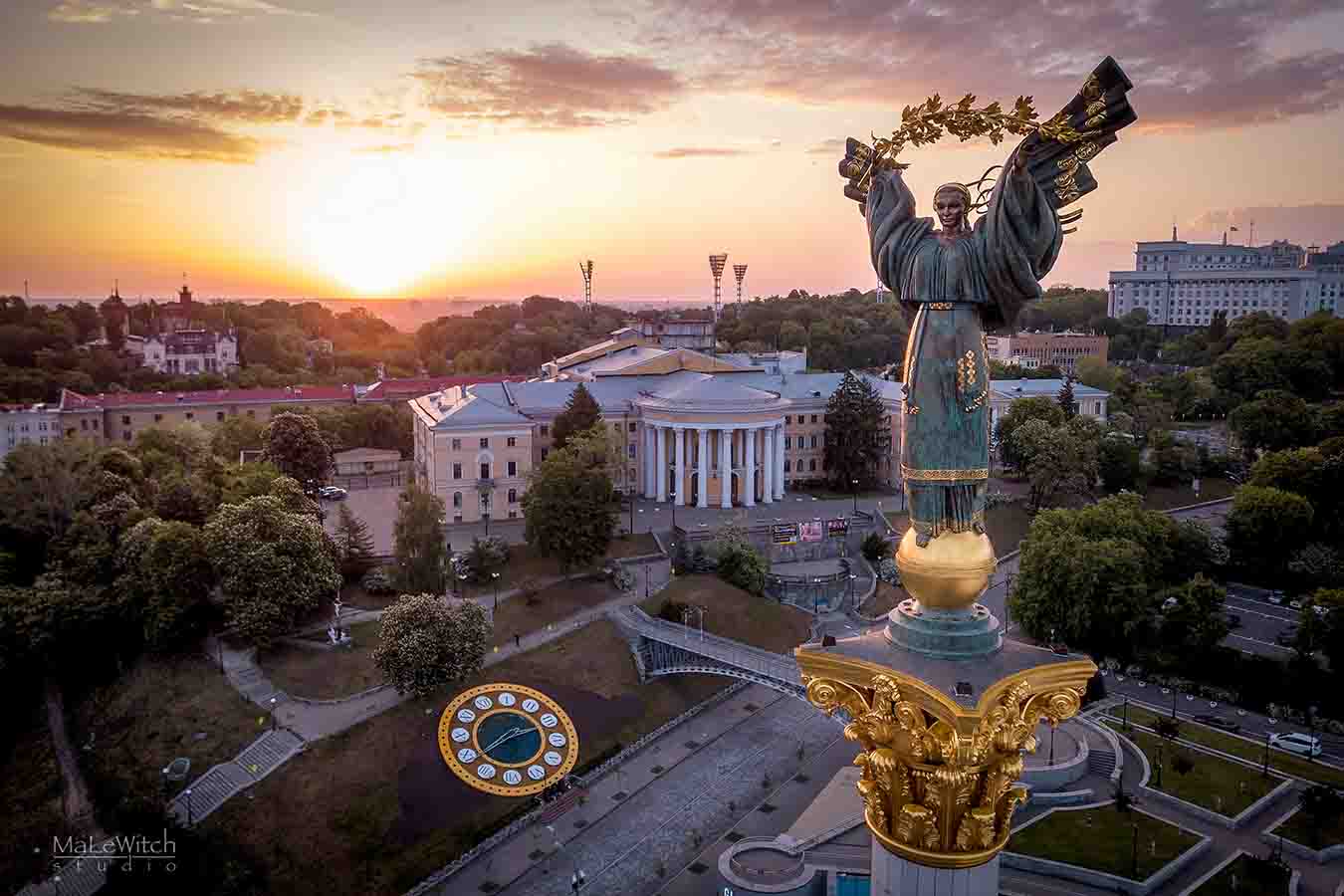 Illya Ln was born in Kharkov, Ukraine but has spent most of his life growing up in Virginia. Currently located in Los Angeles, he has a golden retriever waiting for him back on the east coast that his mother sends pictures of almost daily. Illya has curated several art shows and has a background as a digital artist himself. His passions include exploring the role of the computer as an artist, as well as dreams and the subconscious. He keeps a dream journal and hopes to one day be able to fully render his dreams in the virtual space.
a view of St. Michael's monastery
Kiev – Ukraine
Pictured above: Kiev Pechersk Lavra Monastery in winter. The Dnieper River, Church of the Nativity of the Virgin Mary, Bell tower at the Far Caves. Ukrainian baroque, 18th century
Kiev, Ukraine  city info:
Kiev or Kyiv is the capital and most populous city of Ukraine, located in the north-central part of the country on the Dnieper.
Sponsor's Favorite Breakfast Spot!
"I don't have a favorite breakfast spot yet. Will need to sample a few more to decide."
THE ARTISTIC TRADITION CONTINUES
A piano performance on the streets of Kiev. It just goes to show that you can find talent anywhere!
SIGHTS AND SOUNDS OF KIEV
A tour of the tunnels beneath Kiev, a side of the city few get to see!
Originally from Kiev, Vopli Vidopliassova is known for a sound that is at a crossroads of modern and folk, a genre considered to be "neo-ethnic rock".  They take their name from Vidopliassov, a character from Fyodor Dostoevsky's "The Village of Stepanchikovo".
AN EXPERIMENT IN PRESENTATION – EXPECTATIONS – PERCEPTION & HISTORY
Speaks Volumes
A Potemkin village is any construction (literal or figurative) built solely to deceive others into thinking that a situation is better than it really is. The term comes from stories of a fake portable village built solely to impress Empress Catherine II by her former lover Grigory Potemkin during her journey to Crimea in 1787
Creativity is the ability to bring thought into existence.
ZO absolutely believes that everyone has a measure of creativity and that by applying it to every area of our lives, massive change is possible. We encourage all that we meet to reflect on these inner abilities and to develop creatively as much as you are able.
By supporting our efforts through this sponsorship campaign, you are allowing us to connect to more creative souls and we are thrilled to make all of these connections on the basis of our planet's geography. We believe that this is a connection of the heart.
OTHER

GOLD

&

PLATINUM

CURATORS
Whether your sponsorship is for yourself, for your creative business enterprise, or for a Hero or Shero that is still with us (or In Celebration of one who has gone before), we believe in the eternal spirit of all that we do. What has been done before, affects us, and what we will do will affect the next generations. Thank you so much for your support. We wish you an overflow of creativity!